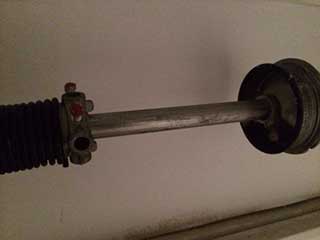 Springs designed for garage doors come in various sizes and types - they provide balance to the door and are necessary for lifting the door's weight each time it opens and closes.
The Lifespan of Springs
Springs do have a lifespan, and since they are used regularly, they are prone to damage over time. Standard springs last for about ten years, but in practice, this will depend on how frequently you use your garage door. Typically, you can expect 10,000 cycles from your springs. A cycle is equal to one round of opening or closing.
Call The Professionals
Garage door springs should never be handled by individuals who don't have the right tools and understanding of these components. These parts of the door are under extreme tension and could cause serious injury if poorly adjusted or handled in the wrong way.
If you see signs that one of your springs is particularly worn, or completely broken, call a professional rather than risk injury or further damage. Replacement of torsion or extension springs are a common service we render, and we recommend replacing both springs if one snaps to maintain balance and durability.
We Can Work With Any System
Whether you're in need of maintenance services such as lubrication, adjustment services, or a complete replacement, our team can help you. We'll work hard to get your door working again and check the system as a whole for any underlying safety issues.
All our technicians are trained and experienced when it comes to a range of different types of system, so you can rest assured that we'll be able to solve any spring related problem you're dealing with. Just contact our garage door repair team today in Sun City West!
Count on us when it comes to:

24 Hour Garage Door Service

Track Alignment & Repair

Garage Door Weather Stripping

Garage Door Tune Up Services